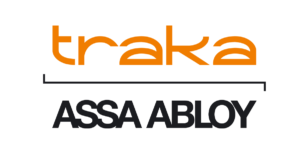 Sales through PR campaigns for Traka Automotive
The founder of eTag Solutions, Paul Smith, developed a software solution for vehicle key management for car dealerships having spotted a gap in the market. The seed of the idea for eTag came from Paul Smith's time working at Ford Credit when it became clear that finance companies had no easy way of checking stock levels other than sending staff to regularly count cars in dealerships' pounds, car parks and forecourts.
Paul Smith left Ford Credit and began working with a small development team to build easy-to-use software that could be used to keep track of all keys and vehicles in the dealership: determining which staff member had which keys last and which cabinet they were held in.
Once the software was developed, eTag partnered with Traka for the physical key cabinets to safely secure all keys and relay their whereabouts back to the eTag central record access via the desktop. Because eTag had little control over hardware pricing, systems were rarely sold outside the prestige chains that could absorb high set-up charges. The solution, after some years of successful trading to the prestige end of the market, was to sell eTag to Traka's parent company Assa Abloy – creating a new division called Traka Automotive.
The sale of the business in 2015 created a significant opportunity for sales growth which meant that marketing and PR activity had to be boosted substantially to help raise the profile of Traka Automotive, educate the market about the unique offering now provided by Traka Automotive and build a thought leadership position for the new solution.
Developing a fully integrated marketing campaign
Agility PR worked closely with Paul Smith to plan and cost out a fully integrated marketing programme including online and hard copy magazine advertising, direct marketing and editorially-led thought leadership content writing and marketing.
Planning work included evaluation and selection of the top 4 most relevant publications to work with from both commercial and editorial perspectives. Agility PR then helped negotiate media buying packages with each of the 4 media partners selected.
Supplier Showcase packages, including a two-page write up of Traka Automotive's customer stories, were purchased in key dealer trade title AM. Other aspects of the deal with AM saw Traka Automotive publishing a web page entry in AM's online Supplier Zone and taking monthly banner adverts throughout the year which guaranteed delivery of a certain number of impressions each month.
Agility PR also negotiated and now delivers an 850-word monthly column (combined with bottom sixth of the page advert) in CarDealer magazine. Once published in CarDealer, these pieces are then repurposed for publication in other dealership titles.
A banner advert and regular monthly editorial package was agreed with MTN, while Agility PR also helped negotiate a display advertising deal with IMI magazine in which it built up to a point where Traka Automotive appeared in all 10 issues of IMI magazine – half via half page adverts or advertorial pieces and half via double-page thought leadership pieces. The advertorial and advertising model was extended to deliver presence and awareness in key car dealership trade title in South Africa called Automobil SA.
Case studies being written for the AM Supplier Showcase were edited for marketing collateral usage and shortened for selling into to other dealer and professional security titles – securing additional coverage.
The integrated campaign also offers linkage to social media channels. A 6-month LinkedIn-focused campaign enabled Agility PR to link Paul Smith's LI profile with over 2,000 key decision-makers and influencers amongst the top 500 UK dealerships, with a view to reaching out directly to these people via 'long form posts'.
Exceeding aggressive sales targets
Traka Automotive experienced growth in excess of what were already aggressive sales targets. Regular thought leadership articles still appear in CarDealer, MotorPro (IMI's successor) and MTN. While case study content was placed in Scots Auto Scene, SecurityNewsDesk, Risk UK and other professional security titles over the years. All this helped raise the profile of the new brand and get it to the point where the eTag software brand was able to be successfully supplanted by Traka Automotive's brand by late 2016. In the last 12 months Agility PR has written more than 20 full length articles and case studies for Traka Automotive – generating 33 pieces of quality trade media coverage in that time.
Paul Smith, Director, Traka Automotive:
"Agility PR has helped us position Traka Automotive as the only viable key management solution for car dealerships. Agility PR has helped us educate the market that key management is not just about securing keys but also saving time, increasing productivity and providing a highly accurate trail of evidence as to the movement and usage of keys.
"The coverage and brand building opportunities that Agility PR has secured for us, in a consistent and high-quality manner, has definitely helped us push our key messages home persuasively. We could not have achieved this in such short order without the great content and excellent focus on results which Agility PR brings to everything they do for us."