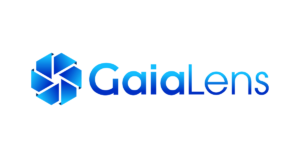 PR Success Story and Case Study for GaiaLens
GaiaLens is an AI-driven, environmental, social and governance (ESG) analytics platform designed to help asset owners, asset managers and pension trustees to fill data gaps and test the self-certified ESG claims of publicly listed businesses. GaiaLens took on Agility PR to help fine tune its corporate messaging and then launch the company as the fintech began reaching out to institutional investors.
Formulating a successful launch and market-research based thought leadership campaign
Agility PR recommended development of a market research-led thought leadership campaign for GaiaLens. The campaign had to raise their profile with senior decision-makers including Chief Investment Officers of the largest asset owners in the US and Western Europe. It also had to help differentiate their ESG data collection and scoring offering from much larger and more established competitors.
Agility PR located and partnered with US-based specialist market research agency Beresford Research. Beresford used CATI (Computer Aided Telephone Interview) market research methodology to assure responses to a 35 question survey answered by Chief Investment Officers (CIOs) and Heads of Sustainability of the largest asset owners in both the US and Western Europe.
Agility PR designed the study to reach 100 CIOs of the top 250 asset owners and a further 100 CIOs from top 251-500 asset owners. Total audience target was 200 CIOs and other senior investment decision makers which were shaping ESG integration projects. By working with Beresford Research, it was possible to assure that all these target respondents would be sent a copy of the Management Report of Findings once it was completed later in 2022.
Agility PR designed the research to probe how asset allocators were assessing the ESG performance of the firms they are investing in today – assessing the degree of satisfaction they felt with existing ESG reporting frameworks, ESG indices and benchmarking tools they were then using.
The survey uncovered that less than a quarter of the largest asset owners were happy with current ESG indices offerings available to them. Chief concerns were the opaque nature of these indices and the fact that too many focus on Climate Change ratings to the exclusion of Social and Governance performance ratings – an area where GaiaLens was well placed to provide real-time analysis. This offered clear differentiation for GaiaLens and offered a strong route in from a sales perspective.
The report was placed on a gated page on GaiaLens' website and used as a highly effective lead magnet whereby users share their contact details in exchange for the report. In addition, Agility PR completed many industry award entries for GaiaLens in 2022.
Results
Having completed the study, Agility PR assembled four different press releases based on the report, focusing on different newsworthy angles in each. These news stories were sold in and distributed to key institutional investment trades on both sides of the Atlantic.
Agility PR fixed media briefings with the likes of Professional Pensions, IPE and ESG Investor in the UK and Institutional Investor in the US. Agility PR supported media coverage momentum by offering comment on planned features on a range of topical ESG issues. We also developed a series of article synopses which led to six article commissions being secured in Ethical Boardroom, IPE (Investment & Pensions Europe), ESG Investor, Mortgage Finance Gazette and others.
Agility PR also advocated internal investigation of specific markets and hard-to-analyse S&G issues which GaiaLens was able to gather comparative intelligence on – using this to build up intelligence based analysis on discrete markets such as fast fashion retailers and Russia divestment strategies – which again helped secure valuable coverage.
Agility PR went on to write an 11,000 word Management Report of Findings which showcased all the key findings of the market research, together with engaging diagrams and strong GaiaLens branding. The report was then launched to the trade media.
With such an intensive programme of thought leadership content creation, news stories, opinion article provision and rapid reaction to relevant planned feature articles being commissioned by specialist media titles, combined with highly proactive outreach to Tier 1 and 2 trade media outlets on both sides of the Atlantic garnered 73 pieces of valuable coverage within this 12 month launch campaign. GaiaLens' 11,000 word management report was downloaded 75 times during the launch campaign phase.
Agility PR generated a highly relevant 'Highly Commended' result for GaiaLens in the ESG Data Provider of the Year category in FT's institutional pensions magazine Pensions Expert's PIPA 2022 Awards. GaiaLens also won the Rising Star Award in the National Start Ups Award for the London & the East of England region.
Seb Kirk, Co-founder of ESG scoring start-up for institutional investment world GaiaLens:
"Miles at Agility PR threw himself in and got under the skin of GaiaLens' business very rapidly. He proved extremely easy to work with, and the market research he designed for us really helped put us on the map. It gave our marketing content much more depth, purchase and engagement with our target audience.
"Several prospects mentioned that the professional Management Report of Findings which Agility PR wrote, was an interesting and engaging read. And the excellent 73 pieces of specialist media coverage they secured for us within our first 12-month campaign, speaks for itself. A great job – well executed. Thank you."