Agility PR was established in June 2003 by Miles Clayton, previously an Associate Director with Citigate Dewe Rogerson.
Miles has more than 27 years' PR agency experience promoting technology-based businesses of every type and size, from global market leaders to micro-businesses with a great niche product or service.
As technology PR specialists, we rapidly identify how best to communicate the unique benefits of an often highly technical offering to different types of decision-makers.
We understand that it is not enough to simply understand your message and audiences. To engage with your markets you have to get under the skin of the issues that key decision-makers are obsessing about.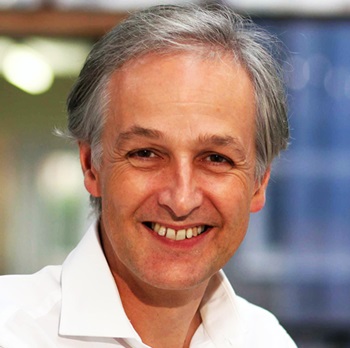 With this expertise, along with tailored propositions, we will help you attract business via thought leadership-based campaigns.
An established track record of successful technology PR
We build strong, long-term relationships with organisations that believe in the power of marketing, developing campaigns and content with relevance and penetration in clients' markets and with the people they need to influence; to help them build their brand, keep winning more business, and thrive.
Our long-term clients have consistently delivered more than 15% growth year-on-year. One of our most loyal customers has grown over fivefold to achieve more than £5m in sales in the 13 years we've been working with them, another has gone from sales of just over a £1m in 2003 to close to £9m in the latest financial year.
Bringing Intellectual rigour to thought leadership campaigns
Thought leadership-based PR campaigns which work in your target trade media, as well as across social platforms, your website and online mailers, need to have some substance.
They need to demand attention by being interesting, insightful, relevant and topical, whilst simultaneously linking to your expertise, product or service.
You are looking for content that communicates your product's uniqueness and/or your expertise, while addressing the pressures which your target market is experiencing, whilst also being of interest to the editors of the key trade media – who can spread the word faster.
We offer the very best B2B PR service but at reasonable cost. As a boutique PR agency based in our own offices in Hertford, we have all the benefits of being a London PR agency but without having to pass on high office rents within our fees.