Agility PR works with a global PR affiliate network of partner agencies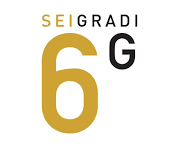 Our partner in Spain: Finzel Public Relations
The Finzel Public Relations agency has been established in Madrid since 2003.This partnership provides Agility PR with on-the-ground support in Spain as part of wider international campaigns being carried out on behalf of our clients.
Finzel Public Relations has particular experience in the technology and industrial, healthcare, education, financial services, and travel and tourism sectors.
Operating in Madrid, Barcelona and Lisbon, Finzel PR's team of senior public relations consultants are fully multilingual and are able to provide clients with a fully objective view and understanding of business and consumer markets in both Spain and Portugal.
For more information on Finzel Public Relations click on: www.finzelpr.com
Our Partner in Italy: Seigradi
Established in 2003, Seigradi (in English, "six degrees", from the six degrees of separation theory) is one of Italy's smartest independent B2B-focused PR agencies, specialising the IT, consumer electronics and telecoms industries.
Seigradi's consultative approach, creativity, attention to detail and tenacity means that they are an ideal Italian partner for Agility PR.
For more information about Seigradi click on: www.seigradi.com
Our partner for larger projects in Italy – Meridian Communications
Meridian Communications has been at the forefront of the business of corporate communications and B2B PR in Italy for more than 18 years, and is our partner for larger projects involving PR and media relations, corporate events, advertising campaigns, media planning, and digital marketing.
They operate in a wide range of industries including: technology, design, luxury goods, construction, motor vehicles, wellness, financial services, telecommunications, fashion, and tourism.
Since they are backed by close-knit relationships with Italy's most influential journalists and opinion leaders, working with Meridian ensures visibility in national, regional and trade media as well as across online, TV, and radio outlets.
Meridian's Digital unit is dedicated to supporting businesses looking to increase their online presence in social media and via blog marketing.
For more information about Meridian please go to www.meridiancommunications.it
Our partner in Germany: Fortis PR
Fortis PR is an independent agency based in Munich and founded in 2003, delivering integrated corporate, brand and product communication for the technology, industrial, consumer products and health and leisure sectors.
Through their innovative and highly effective PR campaigns, they ensure that key influencer and decision-maker audiences gain a clearly defined, positive view of their clients' companies and services.
Agility PR has worked closely with Fortis PR for a number of technology clients including Axis Communications, Milestone Systems and Axxonsoft.
For more information please contact: www.fortispr.de
Our partner in the Netherlands and Belgium: WhizPR
WhizzPR works with a range of technology leaders to help build and maintain the identity, reputation and credibility of major tech and lifestyle brands.
Whizz has strong digital marketing capability and seamlessly integrates relevant marketing channels, ensuring messaging alignment, uniformity and relevance.
Their insistence on understanding the buyer's journey, married to attention to detail on all written and video content, ensures communications success when WhizPR works alongside us in this territory.
For more information please contact: https://whizpr.nl/
Our partner in the Middle East: Active DMC
Founded in Dubai's Media City in 2003, Active Digital Marketing Communications (DMC) believes in pushing the boundaries and, most importantly, conducting best practice Public Relations to international standards.
For companies setting up in the region, or who already have a presence there, Active DMC acts as the guardian of their strategic marketing communication needs, giving them an experienced, knowledgeable and capable partner with whom to plan and execute effective business to business marketing and communication strategies.
Active DMC works with high profile multinational businesses including JP Morgan and Xerox.
For more information please go to Active DMC's website at www.activedmc.com
Our partner in Denmark – Lange PR
Lange PR is a friendly, full-service PR agency based in Aalborg, Denmark. This small, yet strong agency strongly believes that professional pride, journalistic talent and personal integrity still carry the deciding weight when companies pick out their PR partner.
A large percentage of Lange PR's customers have been with managing director Jacob Lange for more than 15 years. In a highly competitive business climate where loyalty is quite rare, this is probably the best recommendation you can get.
Lange PR is a strong believer in a 'no nonsense' approach to communications. They speak their minds and never over-promise, just two of the reasons why they make an ideal partner for Agility PR.
For further information please go to www.langepr.dk