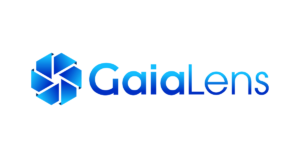 Boosting sales through PR campaigns for GaiaLens
The challenge: To fine tune GaiaLens' corporate messaging and then launch the company, differentiating its ESG data collection and scoring offering from much larger, more established competitors while establishing GaiaLens as thought leaders in the ESG measurement for institutional investors.
What we did: Agility PR developed a market research-led thought leadership campaign for GaiaLens to raise their profile with senior decision-makers with the largest asset owners across the US and Western Europe. We partnered with Beresford Research to use CATI research methodology to secure complete responses from 200 Chief Investment Officers and other senior investment decision makers within the top asset allocators on both sides of the Atlantic.
The study uncovered that less than a quarter of the largest asset owners were happy with current ESG indices offerings. Other findings probed concerns which asset owners had about existing data quality and ESG reporting frameworks. Agility PR also wrote and launched a full management report of findings which helped secure large volumes of media coverage and crafted numerous award entries for GaiaLens.
The results in detail: Agility PR created four press releases and an 11,000-word management report of findings for GaiaLens, which were distributed to key institutional investment trades on both sides of the Atlantic. Media briefings were fixed, and comment was offered to planned features covering ESG issues in titles such as Professional Pensions, IPE and ESG Investor.
This campaign garnered 73 pieces of valuable coverage within the 12 months launch campaign period. The management report was downloaded 75 times by December 2022. GaiaLens received a Highly Commended badge in Pensions Expert's Pension and Investment Provider Awards (PIPAs) for the ESG Data Provider of the Year Award and won the Rising Star Award in the National Start Ups Award 2022 for the London & the East of England region.