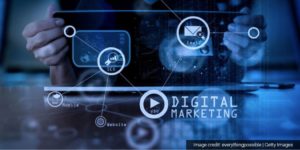 6 Factors for Successful Selection of a Marketing or Tech PR Agency
As the two worlds of Traditional PR and Media Relations increasingly collide and collaborate with Digital PR and Social Media Marketing activity, there remains one discernible truth:
"Engaging content which cuts through to generate relevant traffic on your website and offer Sales Lead 'Magnetism' needs to work for your specialist media first, and arguably for your regional and the national media as well."
In other words, if you have hired a Digital Marketing or Content Marketing agency in the last two years or so and you are starting to question why it's taking so long to get Return on Engagement (ROE) or ROI – it's worth taking a look at what is likely to be the root cause.
Content quality
Yes. It's very likely to be the quality of the content they're generating. It might be loaded up with your messaging and keywords. The Landing Pages might look fantastic and the hashtags should be attracting the audiences.
But if it's just not grabbing the audience you need to reach, it's time to probe who in your agency's team has the 'traditional PR skills' and ask them to create a version of the next piece of campaign content which could be placed in a key media title read by one of your key audiences. You could even ask them to recommend a title.
If they cannot do that, you know you have a problem and ultimately generating sustainable engagement with key decision-makers and influencers will remain either pot luck, or worse, a pipe dream. It's that simple in my view because good editors know instinctively what a great story is. They are the ultimate litmus test for your media-ready content so pass it to a valued editor before you go anywhere else with it.
Media as ultimate 'litmus test'

Editors must make multiple split-second decisions on whether to use a story or put it in the bin most days of the week, year in year out. They stake their reputations on being brilliant at this filtering and nearly all full time journalists with editor in their job titles today are exceptional at it.
Only the best ones have survived the relentless cull of trade and national media overheads as advertising revenues have been sucked away from their owners in the direction of the tech giants such as Google and Facebook.
Editors know which story delivers something that is definitely 'new'; which will cause a stir and stimulate a debate, which touches a nerve, which is well-researched and will appeal to a fair cross-section of their readers. Their judgement is your guide, your ultimate litmus test as to whether your content is engaging. Use them as such.
Beware of link obsession
If the agency makes the excuse that your specialist media will not deliver links and traffic back to your website without 'advertorial' payments, you need to question why it's all about the link. Here too, engaging content is capable of stimulating readers of your news coverage to go through to your website even if editors aren't prepared to advertise your website for you (and most reputable trade publications and nationals won't!).
For example, if you design your content and campaigns from the ground up to deliver media coverage, as well as underpinning them with hero (or destination) content available only from your website, and ideally available via a sign up and download page, then you effectively engage prospects and influencers enough to Google your site to go through to the source of deeper insight which the media coverage normally only scratches the surface of.
By all means make it easier for readers to flick from the media coverage to the 'source material' on your website by getting your URL descriptor tags in line with the Hero Content's title or even setting up dedicated Landing Pages to ensure you are capturing them and offering a big blue button for immediate download. But don't expect high value coverage in Tier 1 titles to also advertise your links – they won't!
Build Content Hierarchy
Great campaigns demand different types and levels of content: a 3 minute vlog; a consumer vox pop video or two; a write-up of the results of a short poll or a meaty nationwide consumer survey in budget allows; a series of blog posts for your website and LinkedIn profiles, news releases written for different types of media, by-lined articles for placement in your key trade media.
The ideal is to create a content journey which leads to progressively deeper engagement, ultimately leading to that Hero Content sitting on your website. Authentic, organic, progressively-deepening engagement should be the objective.
I call this your 'Content Hierarchy' and it's critical to smoothing and strengthening the link between great content and engaged leads. When you get those automated alerts as your prospects download your latest insights-heavy report you finally have the certainty that these people have been fully engaged by your content. You may even need to tell your BDM or Sales Manager to get on the phone to find out where they are at.
Traditional and Digital PR fusing
But be in no doubt that the barriers to engagement via content-led campaigns remain very high as our inboxes get increasingly swamped with new sales-related emails. Only people with strong Traditional PR as well as Digital Marketing skills can serve you effectively long-term and help you cut through – especially in a recession when it seems like everyone is competing for mind share.
Domain strength?
Further, ideally you need to choose an agency with a good track record in serving businesses in your sector or specialism. Find out which markets they serve and if they say they serve 'all comers', question what that means in terms of getting cut through to editorial coverage and tapping into the issues which the markets you serve obsess about.
Do they understand the dynamics or are they incredibly quick learners? How do they fast track their knowledge so they get to a point where they know the stories they create for you will work with your specialist media as well as drive customers to your door.
Quality not quantity
By wary of digital specialists which constantly talk about increasing traffic but are not majoring on doing that 'organically'. How much of your budget is going to go on PPC to get the right audience to your site? If Google is swallowing more than half the budget then again you have a problem as you will be squeezing the budget for quality content and engagement activity out. How exactly are they going to build your LinkedIn Connection base from zero to 1,500 in one quarter?
It's not about getting quantities of eyeballs to your site, it's about getting engaged decision-makers to spend more Time on Site and having the content which you know they will find useful and interesting on their journey to gaining a deeper understanding of your culture, values, propositions, services, products and pools of expertise.
In summary, there are 6 aspects to think about in selecting your marketing or PR agency partner:
1. Make sure they have the right mix of traditional PR, media relations and digital PR skills
2. Make them prove they can adapt and sell a story to relevant trade journalists from existing content, campaigns, or existing marketing initiatives
3. Build a Content Hierarchy: it's like your sales funnel – it acts as a filter and leaves you with just the super-engaged at the end of the funnel.
4. Think about that Hero or Destination Content: Post COVID-19 you might offer a seminar for those that have gone right through to downloading the Destination Content. During lockdown you need to pivot to a free webinar.
5. Make the journey from coverage to your website as smooth as possible using digital marketing techniques like dedicated Landing Pages linked to the Hero Content's title.
6. Finally, the watchword is quality not quantity: How many qualified sales leads do you need each month on average, one, two or five? If you spend thousands of pounds optimising a piece of content sitting on your website and generate hundreds of downloads how are you going to manage, filter and take the remainder through to the next stage?
Plan these journeys and analyse where the bottle necks and potential 'disconnection points' are. Work out how large your sales bucket is so that strong leads, which will naturally flow from engaging content, don't wither on the vine.
You can find out more about how to generate higher quality, more engaged sales leads using marketing and PR by joining my next free webinar from 10AM to 11.30AM on Thursday 30th July 2020. For more details which will be free for the first 20 pre-registrants, here's the link to pick up a ticket and book it into your diary.