Agility PR builds on great year with senior hire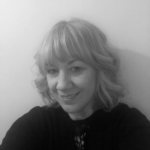 Following a highly successful financial year ending 30th June 2019 in which sales were increased 11.6% and after-tax profit went up by 42%, Agility PR has expanded its account handling team with the appointment of Lindsay Johnson as a PR Account Manager this month.
Johnson previously managed a team of four as Head of Marketing at technology products company Venom Ltd. She looked after in-house design, on-line services and product development including packaging for a range of different products being sold by the company on both sides of the Atlantic. Responsibilities included: branding, exhibition design and campaign delivery, public relations, sales presentations, copywriting for a wide variety of media, website development, as well as direct and social marketing.
Johnson will be responsible for client handling on a range of new accounts wins for the agency including retirement specialist IFA firm Portafina. Agility PR has been retained by Portafina for IFA and pensions trade media relations since November 2018.
Miles Clayton, Managing Director, Agility PR, commented:
"Lindsay will help Agility PR to capitalise on momentum built as a result of clients and project wins in FY2018/19. She will help us put more discipline into our own digital marketing efforts as well as developing new initiatives designed to improve customer service including improved digital engagement and media coverage reporting."
Published: 30 July 2019