Agility PR is attending Automotive Management Live next month.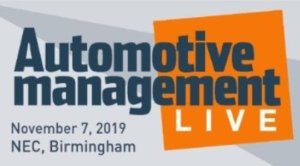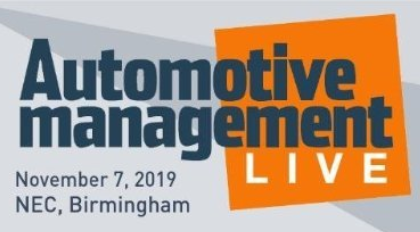 Arguably the UK's leading event for motor retailers, AM Live will take place this year on Thursday 7th November 2019 at Birmingham's NEC.
2019 will be the third year running that Agility PR has attended AM Live. Miles Clayton, Managing Director at Agility PR explains the reasoning why this event is an important date in the company's calendar:
"AM Live is a great opportunity to support our existing automotive clients, some of whom exhibit at this key industry event. This year we are pushing to meet technology firms trying to build a presence in the automotive market. Unlike most PR agencies serving this market we don't focus on events designed to promote the latest car but instead on business to business communications – so we want to help technology suppliers to the automotive market to get more traction in this market through great thought leadership and highly effective brand building."
AM Live enables more than a thousand visitors to the show to connect with more than 65 suppliers exhibiting at the Birmingham NEC show.
"Hearing industry insiders present their latest technological advances and showcase product development is an exciting part of these events," adds Miles. "We are particularly looking forward to listening in on IMI's seminar on 'Skill Standards for New and Emerging Technologies' this year."
Agility PR has already secured a number of client prospect meetings over the course of the day. If you would like to meet Agility PR for a no-obligation chat over a coffee about how we can help your business grow, please call Lindsay Johnson on 01992 586190 or email [email protected]
Published: 16 October 2019