Introduction
 Recently, I managed to catch up with my long-standing media colleague and friend Brian Sims who's now the Editor of Security Matters and Fire Safety Matters. Both titles are published by Western Business Media Ltd and are arguably the most highly regarded trade magazines in the professional security and fire safety markets respectively.
I asked Brian about the challenges he faces on a day-to-day basis and how he manages to remain wholly focused on high quality editorial, while at the same time keeping his readers and advertisers continually engaged and wanting to come back for more across what are now multiple print and digital platforms. 
Because of the length of the resulting Q&A article I've chosen to serialise this interview into 4 blog posts to be published on consecutive Fridays here on AgilityPR.co.uk as we head into the summer holiday season. I'll also publish edited versions of these pieces on my LinkedIn profile and, for my subscribers, via Mailchimp. We hope you find our conversation as interesting as I did.
Brian Sims (below), Editor of Security Matters and FSM was in conversation with Miles Clayton of Agility PR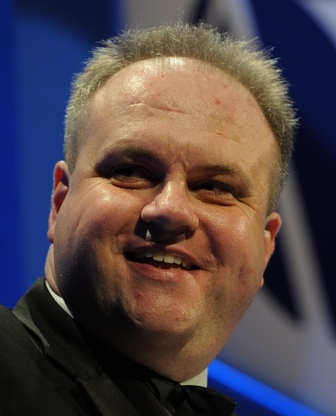 Q1: How much do you think the role of Editor has changed since you began your tenure on Security Management Today back in 2001 having worked for the previous decade in the field of engineering journalism?
A1: "It's very different indeed now, Miles. The B2B media environment has altered markedly since I entered the world of professional journalism and editing over 30 years ago. The main element that has come to the fore in recent times is the whole digital piece. The ability to 'go digital' has afforded editorial teams so many more strings to their collective bow. We now have multiple channels through which to promote the content we're publishing, with the latter ranging from in-depth articles and news stories through to the detail around an awards scheme, a live or on-demand webinar or the latest podcast.
"The 'digitalisation' of publishing has also changed elements of the print medium. For example, in the print-only days of Security Management Today, UBM's flagship monthly security journal (for which he won three media awards), we used to receive many 'Letters to the Editor' each month. On that note, I always relate the following story to people because I'm proud of it. Back in 2007, we published seven pages of 'Letters to the Editor' in one single edition. My publisher at the time took me to one side and said: "Do you not think that's a bit excessive, Brian?"
Letters to the Editor were a valuable hard copy yardstick of reader engagement 
"I replied: 'No. It's not excessive at all. The biggest barometer of a B2B journal's engagement with its readership is the extent to which the latter interacts with the title, and there's no better yardstick for that than the volume and quality of 'Letters to the Editor' received in relation to what has been published.' After all, it's exactly this sort of content that ultimately stirs debate and, hopefully, progresses Best Practice in the sector.
"This is also an example of how the dynamic has changed, though. You don't tend to receive floods of 'Letters to the Editor' these days, with e-mail having pretty much taken over completely from physical post. Now, you might receive lots of two to three paragraph comment pieces via e-mail reacting to an article which has just gone live online or has recently appeared in the magazine. They'll be sent within hours of publishing online. These response pieces tend to be 'tight and bright' in nature. That's no bad thing, though. You have the immediacy of response and you're still gathering the collective and up-to-date 'wisdom of the crowd', albeit in a somewhat more truncated form."
Digital brings greater immediacy and 'pull through' opportunities
"There's a trade-off here, Miles. It's the immediacy of digital versus the long pull through of print magazines in the old days whereby you would receive considered opinions two or three weeks after you had published.
"There are pluses to the 'new immediacy' because, as a journalist, you can feed off of that. If, for example, the Home Secretary were to resign in half an hour's time, we can jump straight on to that news when it breaks – if we haven't broken the story ourselves, of course – and put together a reaction piece for the website and record some vox pop-style interviews for a podcast. In doing so, it's possible to build a live conversation around major breaking developments.
"We can push the resulting news content through Twitter, LinkedIn and other social channels. You simply couldn't do that in the old days. There's 'push' and 'pull' media. The former is the dissemination of content to the wider world. The latter, and on which we're firmly focused, is all about creating, keeping and growing an audience around your own B2B publications and their platforms.
"The need for immediacy has altered trains of thought. There's now an expectation that we should be 'on tap' around the clock when it comes to news delivery, for example. Personally, I've always worked to that premise anyway."
Hard copy publications found new niche in in-depth analysis and commentary 
"Digital has also served to force the editors of monthly print magazines to adapt their pages in a way that showcases even more in-depth, discursive or didactic pieces which wouldn't 'fit' in the online medium. You can tackle pressing issues and explore solutions to them in far greater depth in the print space. From my perspective, that's precisely why print will never die and will always have a vital role to play in the B2B world. Print and digital in harmony is the ideal scenario. Used correctly, they can really complement each other."
Q2: Your magazine Security Matters is based on serving – and communicating with – the entire industry. That's the whole security 'supply and management chain', if you like, involving manufacturers, installers/integrators, consultants and end users, as well as all points in-between. Is the segregation of the audience more difficult in the digital era?
A2: "The security industry is becoming embedded in a cycle of convergence. We're reflecting that. Operations, facilities management, security management and IT departments increasingly have to work together to create systems which deliver multiple operational benefits as well as physical security or safeguarding regimes. Security systems are increasingly contributing to a much more holistic picture for a given host organisation and, that being so, they warrant continued and expanded interest and investment. Quite simply, they are adding even more value than they used to as the combined technology enables this. We do have specific elements of the magazine dedicated to installers/integrators, consultants and end users. Distributors are part of the mix, as are specific vertical sectors.
"Online, we continually work diligently to flag the nature of the content covered in each article via keywords used in the headlines and the underlying keywords employed for those readers coming in from a search engine."
Q3: How do you maintain accurate records of the audiences subscribed to your content?
A3: "We have the biggest database in the security and fire sectors. The readership and circulations for both magazines are independently audited and verified on an annual basis by the Audit Bureau of Circulations (ABC). That's massively important. We can prove what we say in the Media Packs. For me, ABC auditing has always been the 'be all and end all' ever since I began my career in B2B publishing.The ABC audit independently verifies your circulation. There's no fudging going on. We know we have the largest database in the industry and it's fully checked and verified as such. Content has always been King. Now, data is King as well.
"The whole ABC piece is as important for me on the publishing side as Continuing Professional Development (CPD) is on the educational and career progression side for industry practitioners. Being able to prove your readership to the outside world is absolutely vital."
4 Key Take Aways from this, the 1st of this four-part serialisation of my converstion with Brian Sims is as follows:
Arrival of digital channels for specialist trade publications like Security Matters has created new opportunities for publications to reach out and engage specialist audiences.
Hard copy publications have found a new niche in providing more in-depth analysis as well as company and personal profile pieces.
Digital channels are best suited to responding rapidly to industry-linked events as well as pushing digital output such as podcasts, enewsletters, webinars and the like
ABC auditing of hard copy publications is still critical for proving readership quality and quantity. 
Stay tuned for the second in this series of four pieces capturing my conversation with Brian Sims. I will put #2 piece out next Friday 22nd July.