In conversation with Brian Sims – Part 2
Earlier this year, I managed to catch up with my long-standing media colleague and friend Brian Sims who's now the Editor of Security Matters and Fire Safety Matters. Both titles are published by Western Business Media Ltd and arguably the most highly regarded trade magazines in the professional security and fire safety markets respectively.
I asked Brian about the challenges he faces on a day-to-day basis and how he manages to remain wholly focused on high quality editorial, while at the same time keeping his readers and advertisers alike continually engaged and wanting to come back for more across what are now multiple print and digital platforms.
This is the second of four blog posts which I'm published on consecutive Fridays in the run-up to the summer holiday season. We hope you find the conversation as interesting as I did.

Q4. "Do you feel that anything has been lost in the transition to digital?":
A4: "There are many more demands on your time these days because, as I mentioned, the expectation – and rightly so – is that you're now a 24/7 operation. There are plenty of plates to spin. I serve as the Editor of two print magazines. I edit their websites. I have a LinkedIn page for both magazines (plus my own LinkedIn page). I have Twitter accounts for both magazines and a blog site for the security title. That's 10 'channels' before you've even started to mention elements like webinars, podcasts and weekly e-news bulletins, etc."
Good Time Management is key when you are running multiple digital channels
"In the old days, you could pretty much attend any physical industry events like conferences, press briefings or award ceremonies with little or no concern over time pressures as production of the print magazine was the sole focus. There were no websites, podcasts, webinars or e-news bulletins to tackle. They didn't exist. You have to be much more discerning in terms of what you attend these days because of the demands placed on your time.
"Back in the day, if I was interviewing the head of security for IBM, for example, I would arrange the meeting and travel to HQ in order to meet them and interview them on a face-to-face basis. Typically, it would be a day out of the office. Now, you could – if you chose to do so – transact the conversation via Teams or Zoom. Much less time-consuming in a very busy business world."
"That said, I do believe it remains vital to have that face-to-face, in-person interaction. This is always my preference because it helps in terms of fast-tracking that all-important process of relationship building.Thinking in terms of what can be achieved in a given day, though, it must be said that, on occasion at least, the ongoing quest for (and expectation of) ever-greater productivity simply means doing more on a remote footing.
"In terms of what has been gained in the transition to digital, the beauty of it for us is that we can be daily news-style investigative journalists as well as monthly print journalists. It's the best of both worlds. As stated, the transition to digital offers us many more platforms to promote what we do, whether the delivery is via LinkedIn, Twitter or one of several other online channels now available.
Q5: Which social media channels work particularly well for you?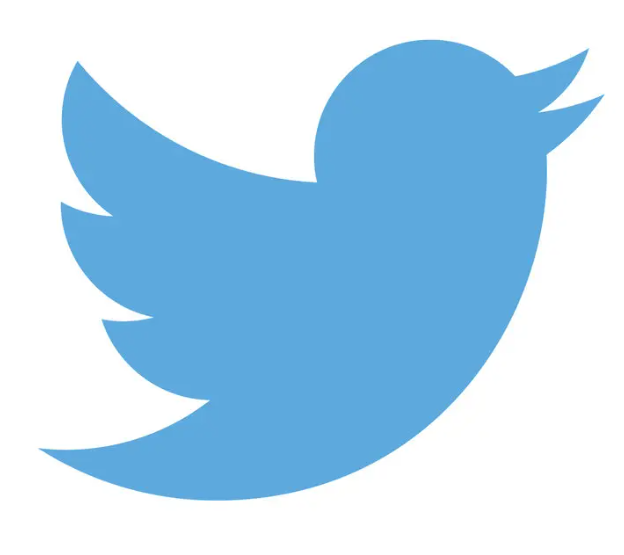 A5: "As you would expect, I use several social media platforms. If we're talking about a solely business-focused proposition, LinkedIn is the best by a country mile and has really gained in prominence of late, particularly so during the COVID pandemic. Put simply, it's a brilliant business medium.
LinkedIn works well for reader engagement
"LinkedIn is also useful when it comes to conducting reader-style surveys/polls in which your connections can participate. The output from such exercises might well support an upcoming article, open up the conversation and increase topic engagement. In short, it's a very good tool for journalists to use as a sounding board and a bedrock for generating original content.
"Twitter's also very good. Obviously, you have to abide by the 140-character limitation on posts, but it continues to gain traction. I also use WordPress for my blog platform (which is entitled TheSecurityLion).
"From my perspective, Facebook is just for friends and family. I never do anything work-related on Facebook in the same way that I don't post personal content on Twitter or LinkedIn. I still don't see what real benefit companies derive from having a Facebook page. To my mind, Facebook is social media in its purest sense. It's not about work. It's about your life outside of work."
"Social media is a core tool now, that's for sure. Almost everybody's using it in some way or another. The interesting outcome of this is that it has blurred the lines between professional journalists and members of the public who write as a hobby. I must say that some of those in the latter group are extremely talented in terms of what they produce."
Q6: What sort of hashtags do you tend to use in your social posts?
A6: "Standard ones and tailored ones, Miles. We used bespoke tags for promoting the recent inaugural edition of the Fire and Security Matters Awards held at the CBS Arena in Coventry, for example."
Tagging in contributors
"One thing I always seek to do on Twitter is tag the company/companies on whom we're focused in the post. If that works out to multiple tags in one post then so be it. It's worth the extra legwork. It makes their lives easier. Rather than them having to create and post their own entry, a task for which they may not have the time, they can simply re-Tweet what we've created.
Q7: "Have social media platforms and other digital channels made life even more interesting and varied for you as an Editor?"
A7: "In short, yes. We've gained a great deal of traction by using various digital channels. You must always bear in mind that received wisdom online is that, after two or three clicks of the mouse to scroll down, the reader's attention span may begin to waiver. On that basis, we tend to keep pieces published on the web to 800 words or fewer (and certainly no more than 1,000)."
Digital channels demand a more direct 'reportage' style
"In a print magazine, you can be delivering several three-page features of circa 1,700-1,800 words each and every month. Working to that 'spec', you can develop an argument and include a plethora of different points of view. You can enter into great detail, whereas on the Internet there's a requirement to be much more direct, using 'reportage' rather than an in-depth analytical style of writing.
"The other thing that's important to mention here is that, in this day and age, the title of your magazine is much more than simply a title. Rather, it's a media brand. That brand needs to filter through social/online channels, face-to-face events and into awards as well as doing its job in print.
"Websites and e-news bulletins engage your active online community. Then there are awards, conferences, webinars and podcasts. All of them are spokes feeding from the main hub of the operation (ie the printed magazine, which is the core physical manifestation of the brand). Today, you are as much a brand ambassador as you are a magazine Editor."
Please tune back in here at agilitypr.co.uk next Friday 29thJuly for the third of this series of blog posts based on my conversation with Brian Sims, Editor of Fire Safety Matters (FSM) and Security Matters.