Part 3 of 4: Why an entrepreneurial innovator chose to stimulate demand for his car dealership key management solution with sustained PR & thought leadership, years before he began advertising. And how the strategy reaped dividends for his business.
This is the third of a 4-part series of blog posts based on my latest interview of one of my longest standing clients. I've been working with Paul Smith since 2008 when his business, eTag, was still in start-up mode.
My agency Agility PR supported his growth right through the Great Recession and out the other side. We were still there through eTag's acquisition by ASSA Abloy in late 2014, becoming the software offering within Traka Automotive.
I wanted to find out why Paul Smith (in picture) who is now heading up Traka Automotive's international expansion, stuck with our brand of thought leadership campaigning and media outreach through more than 12 years.
Q9. What was the value of the Thought Leadership content around 'The Future of the Car Dealer' theme that we wrote for you from 2016 onwards for the likes of Car Dealer, MTN, IMI Magazine/MotorPro, ARN and ARP?
Brand Authority
"Like you, I agreed that you need to earn the right to talk to someone about key management or any other chunky five figure investment. By giving a great deal of thought leadership content into the market in such a consistent way we were earning that right. The idea was always to get the reaction after reading these pieces – 'this guy knows what's going on in my market and understands the mega trends likely to impact us going forward. I wonder if the product he offers is any good – let's go and have a look.' And when he Googles Traka Automotive, he realises how focused on his market and solving his problems we are.
"It's not going to make them want to buy. However, you have to remember when we got into this work we had already spent the best part of nine years creating the market for electronic key management to the point where few in the prestige market didn't know a little bit about the merits of electronic key management and most of those knew we were the leading provider in the space.
"It just added to that, the notion that when you do finally pick up the phone to us, we can talk to you on the same level in the industry because we understand the pressures you're facing, the changes you're preparing for.
"So, you are talking to them as a peer rather than being 'that bloke who sells electronic key management' but hasn't got much else to offer. You win respect from all that thought leadership."
Q10. How did the car dealership trade media coverage and relations feature in all this?
"The press has an interesting position in all this. Our customers have to have a good relationship with the trade media and vice versa because they need to write about their progress.  So, if you can ingratiate yourself with them through a combination of some advertising budget, but also frankly getting any copy they've commissioned you to write in on time and to a high quality, that stands you in good stead.
"They start to trust you, rely on you and then you get to know them as individuals – building that relationship further and then sometimes you find they introduce you to new dealer principals – they can open doors. The media is part of the great big web of connections which help raise awareness of you with the right people both through their pages and their conversations with other influencers and decision-makers across the industry."
Q11. What was the value of adding advertising (off and online) from 2016?
"It's less sophisticated. It's about reminding people 'we are here, and we are selling this which delivers the following key benefits you may not have thought about'. In isolation it would do nothing. But because of all the thought leadership content that we had out there and awareness of electronic key management, it worked."
Measure for Measure
"The biggest mistake we made during this period of budget growth, was failing to measure what it was doing for us. Because most of the advertising was hard copy in print publications, we couldn't trace the leads through to sales and this made marketing and particularly advertising spending vulnerable to attack in tougher times.
"That said, most trade publications have gone completely online during the current pandemic, meaning digital marketing is reaching a level of maturity where it will be possible to track engagement levels of prospects and pass well qualified sales leads through to the sales guys with increasing confidence. Once you've got this plumbing right, it comes back to creating and propagating great content to warm up and engage new prospects."
Q12. If you had your time again, would you spend the same amount as you spent in those early days, bearing in mind when we started working with you were turning over less than £200,000 annually?
"We were devoting somewhere between 4 and 8 per cent per year, an average of just over 6 per cent per year (of gross annual sales) back then. I suspect we were spending more than double what a comparable start-up might be spending in a different market. We were heavily investing because we were having to do all those hard yards to create a new product category/market and explain its value to potential buyers.  If you do it fast enough and effectively enough you get to own that space. You will benefit from it as we did with Traka Automotive."
"To be honest, I would like to have spent closer to 15% of turnover because I think it would have got the message through that much quicker and we could have expanded faster."
"We would have more exposure, through awareness to potential prospect for it faster. We could not do it because we were self-funded."
Q13. Do you have any thoughts about the challenges of expanding into new countries from now on?
"The main challenge is that I will no longer be building relationships with customers direct. I will be training and supporting an established Traka sales and support team in the target countries. We'll have to streamline the transfer of knowledge and let them do the building. I won't be able to track the different trends and challenges in each of those countries in quite such an in-depth way.
"However, where there are challenges, I and my experienced team here in the UK will be able to support teams on the ground to ensure clients still get great customer service and technical support. And we'll keep developing the functionality and broadening the entry options."
Q14. In-house versus outsource: where do you sit as regards resourcing marketing/PR/content generation?
"Bigger businesses will always be more likely to have the capacity to resource more functions of marketing in-house. As a start-up you might have to outsource it, but you mustn't let go of it completely.
"My advice is to partner with a smaller agency specialist like Agility PR. In this way you get to work alongside an experienced operator who is also heavily invested in making sure your penetration of the market you serve is successful.
"If they are not invested in it in this kind of way, you'll inevitably unplug it when there is a small wrinkle in the sales pipeline. You might use the PR agency as a convenient scapegoat. Partnership works if you are each getting something out of it longer term, other than cash or sales.
"You're insourcing some of the marketing knowledge you're gaining from someone like you with more than 30 years' experience promoting tech firms. While you, the PR consultant, is developing another string to your bow – in this case automotive sector knowledge. You became a subject matter expert. That was something that you could trade on down the line."
Go with a boutique agency that's heavily invested in your success
"My other piece of advice to small businesses outsourcing aspects of marketing activity is – go to a small agency. That way, they are going to value your business even when you have less than £1,000 per month to spend. They are prepared to wait to grow with you."
"You were fully invested in building your knowledge of the market we sold into as rapidly as possible. That's part of the reason the case studies you wrote for us were so strong – you asked the questions which probed what was really going on in those businesses. This made those stories come alive.
"How am I going to get that level of focus and desire from a bigger agency? It's never going to happen. Why would they bother? They'll put the most inexperienced consultant on my account because it's only worth £800 per month (at the beginning). And that recent graduate will probably be very stretched with other client commitments and unwilling to invest in the knowledge building that you did over the years.
"So, you're on a journey understanding their skillset and the PR consultant (you) was on a journey to understand our market more deeply. The result is that you added increasing value for us and therefore paying a little bit more for that expertise felt like good value as we grew."
Outsourced marketing team
"In this way, it's a symbiotic relationship where we each take a step into the others territory and learn from each other. The result in the end was that you effectively became our outsourced marketing department handling everything from media buying to advertising placement as well as all the media relations and content creation you were doing before."
Q15. Do you need to be marketing to existing and potential partners going forward? How will you do that?
We will be direct in South Africa, UK, Netherlands, USA, Australia and Germany and Nordics, working through Distributors in other territories. But right now, none of them are selling into the automotive sector, so we need to help move them up the knowledge curve fast. That's my current focus.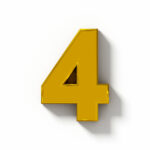 4 Key Take Aways from the third in this series from my interview with Paul Smith were:
Articulating your vision on how the market you serve is likely to shape up in the next few years is always a good basis for Building your Thought Leadership Platform. That's why the 'Future of the Car Dealership' campaign worked so well for Traka Automotive.
One of the key benefits of Thought Leadership Campaigning is elevating your Brand Authority. It enables you to talk about business benefits and sell into the very top level of a prospect, talking to them as a peer rather than just another product supplier. It tends to reduce the prospects of getting into a price war to close business.
If you decide to buy advertising to accelerate brand awareness make sure you measure the results properly. This is easier in the online advertising world, but you do need to build content journeys to help stimulate deeper engagement in your brand and its products – track content consumption as a key measure of prospect engagement. Otherwise, you might just be building larger databases with progressively lower conversion percentages.
If you are outsourcing marketing & PR make sure you are going to a smaller agency, ideally where you can be looked after by the founder or senior director with experience – someone fully invested in helping your business succeed. Partner with them to ensure you both succeed along the journey.
You can register to join my next live webinar which is about ensuring marketing is working closely with sales for mutual benefit. I will be sharing this 1 hour session with a Sales Enablement specialist working within a major UK tech firm at 12PM on Thursday 25th March. You can sign up to join this event here now.
Have a look at an edited version of my last live webinar which I hosted in January below: